Small, red, drives like it's on a rail
A nice shot of the new wheels. It's been a long time since the staff at Lightning Rod Labs has had a convertible.
Not visible in this picture are the twin, underhood M2 brownings, or the rear-mounted oiljets.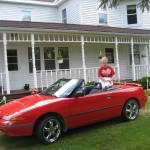 The missus and the convertible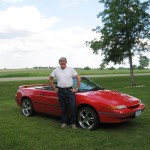 A bit small, isn't it?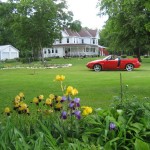 The red convertible, seen here in it's natural habitat.