I received this 1ooo piece puzzle late last year, for my 75 birthday from my son. When I was young putting puzzles together was a major entertainment. I haven't done many in recent years and seldom have I done ones this big. I liked the picture and I decided I would hang it in my shop.
How to do this took a bit of planning. I searched my collection of old frames and backing material but didn't find what I wanted, so that slowed me down. Then I had a couple of problems come up in my old house that used up some of my time. Then with Christmas coming even more of my time was gone.
I didn't get the project moving till  New Years Day. My wife brought me a fancy, old large picture she had tucked away. It was very nice, but the picture had faded. It was the right size with glass and a metal frame.
A very nice thing was, the frame was put together with screws, so it could be disassembled and assembled easily. Also the smooth surface was nice to assemble the puzzle on.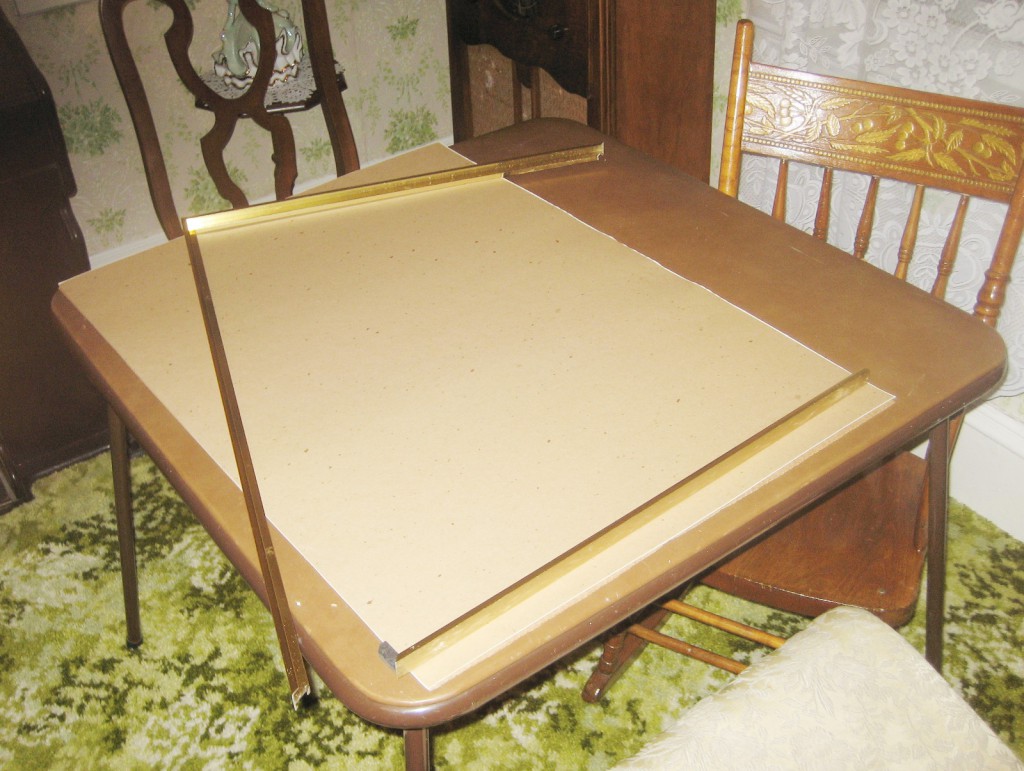 Donna and I spent several days putting the puzzle together. After a time the eyes get tired and one needs to walk away for a rest but it was a lot of fun. The weather outside was not pleasant so it was very fun to be able to do things inside.
Below Donna is putting the frame together. The frame was a couple of inches wider than the picture so we put a white cardboard strip on each side. The frame could have been narrowed, but then I would have needed to cut the glass and backing also. I just didn't want to chance messing it up.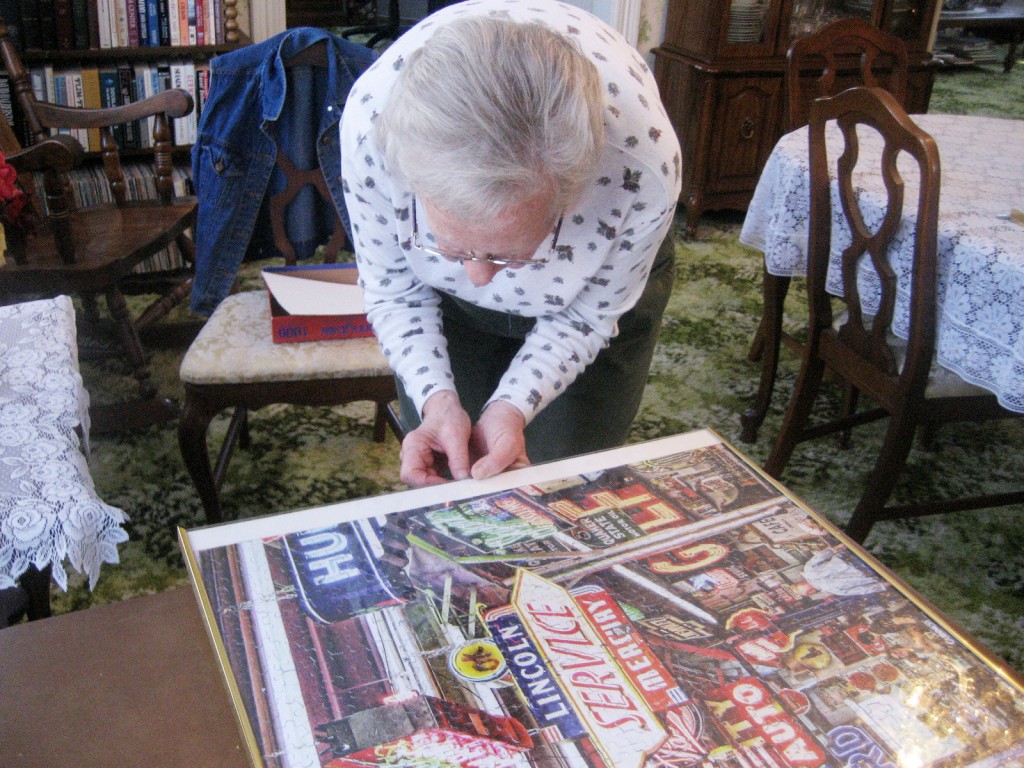 Below is the Puzzle hanging in my shop. I think it looks great. I want to thank you, my Son, you are good at picking things.